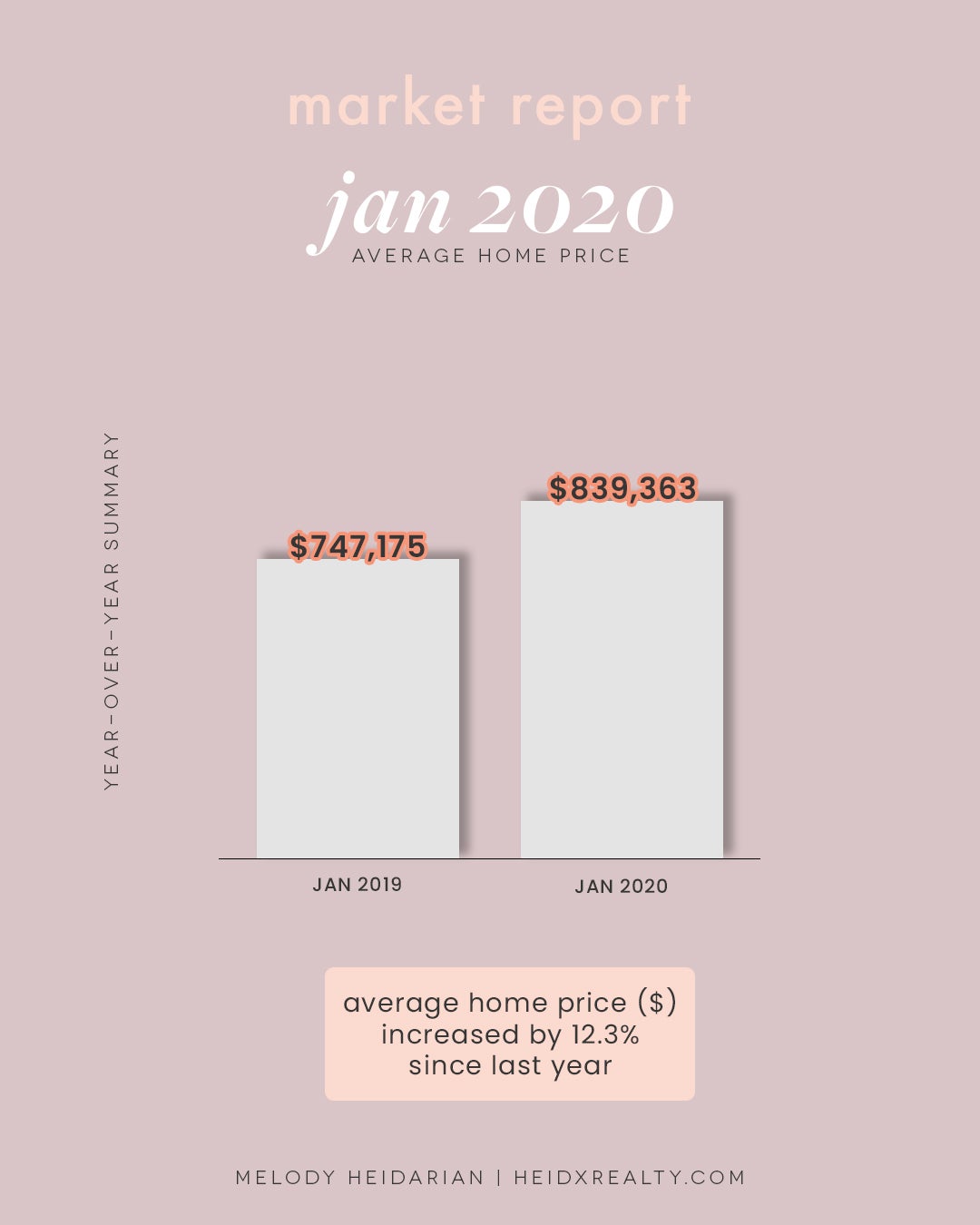 We've been hearing and seeing a lot about how much the Toronto Real Estate market has been increasing over the last year. Within our industry and among our colleagues, we are seeing multiple offers and bidding wars. Well how much has it really gone up? Let's take a closer look at this year in comparison to last year (2019). 
*please note these numbers reflect Jan 2019 vs Jan 2020*
Average sales price increased by 12.3% 
Sales activity increased by 15.4%
New listings decreased by -17.1%
Dialling into the most growth are Toronto detached homes, by 16.7%
"We started 2020 where 2019 left off, with very strong growth in the number of sales up against a continued dip in the number of new and available listings. Tighter market conditions compared to a year ago resulted in much stronger growth in average selling prices. Steady population growth, low unemployment and low borrowing costs continued to underpin substantial competition between buyers in all major market segments," said Mr. Collins (TRREB President).

In short, there is still very high demand for housing, low inventory, therefore driving housing prices up. If you are deciding to jump into the real estate market, set aside your emotions and be prepared to loose a couple before you win.  

If you would like more information with specific market statistics, please feel free to email me: hello@heidxrealty.com and request a detailed market report.